Light Weight, Breathable, Snug Fit, Anti-Viral Filter, Washable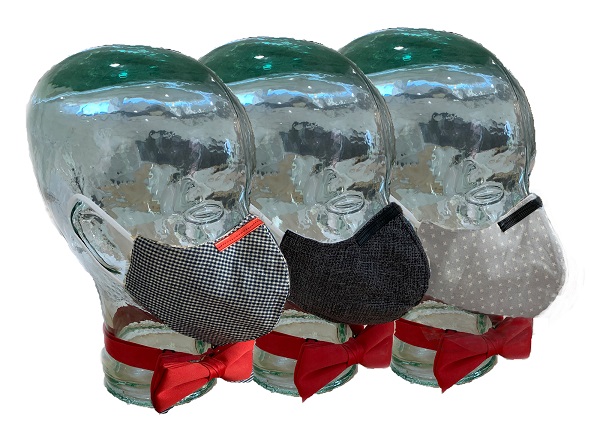 The light weight anti-viral Face Mask by MIZU Design was created to prevent the spread of the Covid19 virus, and protect you as follows:
the filter contains layers of both spunbond and melt-blown polypropylene, as with the "N95" mask, for its electro-static properties which attract and trap the virus droplets'
cotton fabric envelopes the sewn-in filter; the outer layer is a high-thread count medium weight cotton, and the inner fabric of the mask is cotton voile which is a very light weight, film, very breathable yet high thread count soft lining;
for added safety there is a sewn-on tin tie long-lasting nose clip that is pliable and strong; and like the "N95", the shape of the mask is contoured to fit snug around the face as shown;
it has soft 1/4″ wide soft elastic ear loops
NOTE: because the filter is enclosed by cotton fabric, it is fully washable using laundry detergent; it can be dried in the clothes dryer, but do NOT add anti-static dryer sheets because it will remove the electro-static property from the filter. Using the dryer will strengthen the electro-static charge of the filter and washing will lengthen the life of the mask.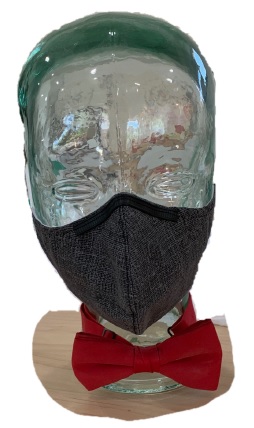 Order Face Mask(s) Now
$XX each
$XX S & H for up to 5 masks
Design / Color Choices:
a, b, c
Contact us with any questions or for bulk orders.
% to charity?
other marketing pitches?